Free Patterns
Hate Is a Virus, Love Is a Vaccine Chart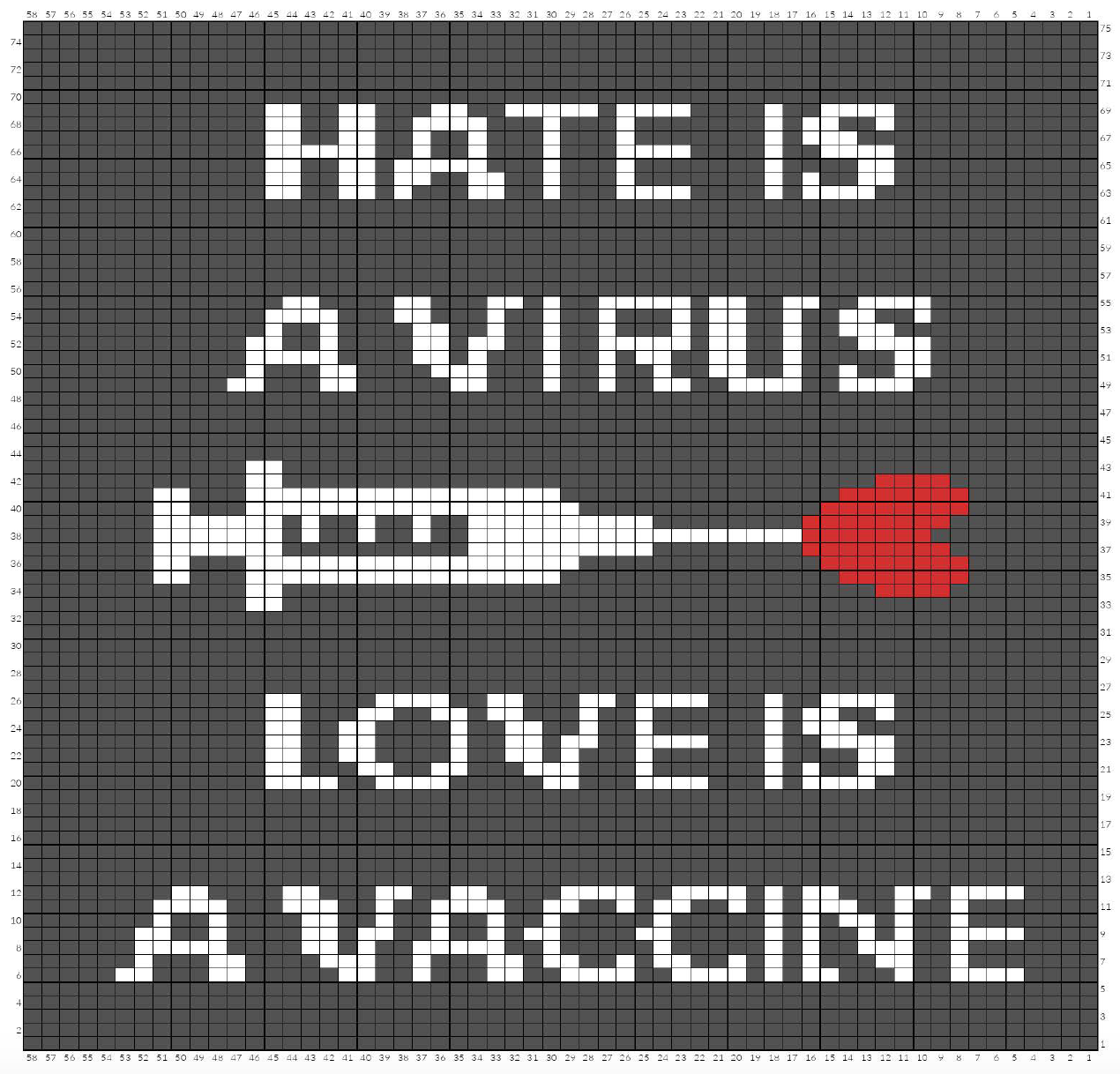 Every Vote Counts & Count All Votes Hat Chart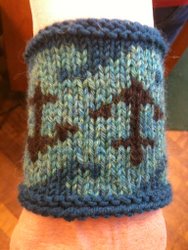 Shipshape Pulsewarmer
Shipshape Pulsewarmer
This pattern, which was created for a class taught at the Knitspiration Guild of Silicon Valley, offers two charts, one that uses two colors and is designed for the first-time stranded color knitter and another that uses three colors (and produces the pulsewarmer shown) to challenge the more experienced knitter by producing longer floats that should be trapped.
Download the
Shipshape Pulsewarmer
PDF.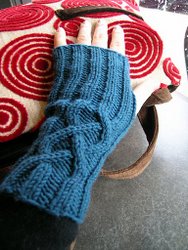 Ropey Wrist Fingerless Mitts
Ropey Wrists Fingerless Mitts
This pattern produces a pretty fingerless mitt with a simple cable pattern situated over the wrist, set off with a simple 2x2 rib. The thumb hole is a simple side-slit opening, produced by working only that section of the glove flat, whereas the remainder of the time it is worked in the round, using your choice of technique for small-volume knitting (double points, two circulars, magic loop, or a 9" circular). Two mirrored charts are provided, one for each mitt.
Download the
Ropey Wrists Fingerless Mitts
PDF.