Friday, June 13
: Introducing color.
Get comfortable with color as you learn how to do Fair Isle (stranded colorwork using two or more colors) and intarsia (blocks of color in a field, as in argyle patterns).
<![if !vml]>
<![endif]>  <![if !vml]>
<![endif]>
Fair Isle                           Intarsia
Saturday, June 14
9-noon: Knitting for texture.
Be inducted into the mysteries of making elegant lace, ropey cables, and bold entrelac designs.
<![if !vml]>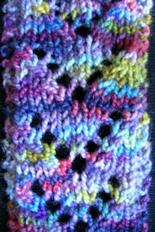 <![endif]>  <![if !vml]>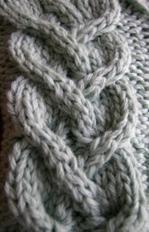 <![endif]>  <![if !vml]>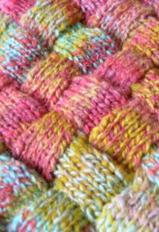 <![endif]>
Lace                                 Cables                             Entrelac
Noon-1:30 pm: Lunch break (on site or in town).
: Knitting in the round.
Make a pulsewarmer (or two!) as you learn three ways to work in the round: on double point needles, two circular needles, and with one long circular, using the magic loop technique. If you're feeling bold, use your new color skills!
: Free time and dinner break.
Enjoy some bird watching or take a walk to the beach. Make dinner, or pop into Point Reyes or Olema for a stroll and a tasty meal.
: Stitch 'n bitch, knitting clinic, yarn swap!
A good ol' fashioned stitch 'n bitch. We may even watch a movie to practice knitting without looking.
Sunday, June 15
: Field trip.
We visit Black Mountain Weavers, Point Reyes Station's local yarn store.
<![if !vml]><![endif]>

 

<![if !vml]><![endif]>
Black

Mountain
Weavers in
Point Reyes
Station
The historic Point Reyes Hostel offers a rustic setting in a pristine coastal wilderness. The San Francisco Chronicle calls it "A warm country cabin style, in the heart of the Point Reyes National Seashore."
Boasting beautiful vistas and an easy walking distance to the coast, the Point Reyes Hostel is an ideal locale. We will have exclusive use of the site during the day, with its cozy living rooms and gorgeous views. If it's warm, our class may gather outside at one of the many picnic tables; if it's cool, we'll cozy up in one of the lounges overlooking the park.
<![if !vml]>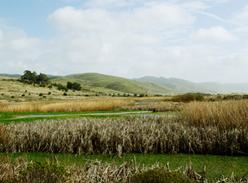 <![endif]>  <![if !vml]>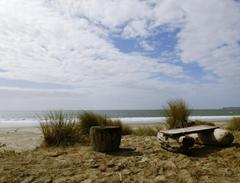 <![endif]>
The only lodging within the national park, it's an easy two-mile walk to the shore
During your free time, sit and knit, enjoy nature, practice your new skills, visit the Point Reyes Lighthouse or atmospheric towns nearby, check out the hiking trails, or just wander to the beach for a nap!
<![if !vml]>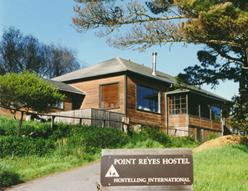 <![endif]>  <![if !vml]>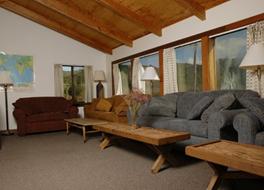 <![endif]>  
The historic hostel's main building          The bunkhouse lounge, one of two options
Love to cook? Make use of the professional kitchen or the fancy barbeque to prepare your meals. Prefer to have someone else cook? Grocery stores and fine restaurants are in Point Reyes Station and Olema, just a short drive away.
<![if !vml]>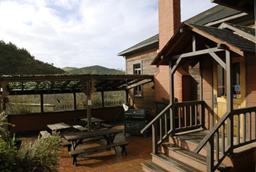 <![endif]>  <![if !vml]>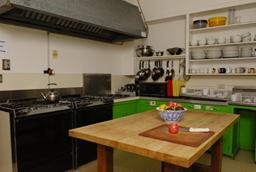 <![endif]>
The beautiful deck off the main house     The totally outfitted professional kitchen
The bunkhouse has two dorms; one will be all women, the other, mixed. Each dorm has ten bunk beds, two toilets, and two showers. Bring your own bedding or sleeping bag and towel. A cooperative spirit is an important component of the hostel experience. During the weekend, everyone will assist with daily cleaning chores, requiring about one half hour each day.
<![if !vml]>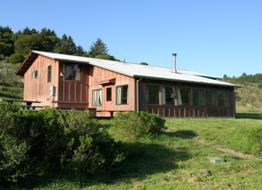 <![endif]>  <![if !vml]>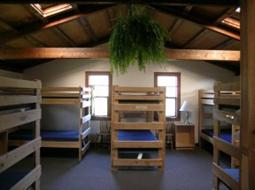 <![endif]>
Exterior of the bunkhouse                          One of the bunkhouse's two dorms
The retreat fee is $190, which includes all instruction and two nights' stay in the bunkhouse, plus coffee in the morning and tea in the afternoon. No meals are provided. Participants may bring an adult friend or significant other to hang out with during breaks and in the evenings for an additional $20 per night, while space is available.
Registration for the retreat is limited to 12 participants and will close on Thursday, June 5, 2008. Places will be available on a first-come, first-serve basis and will be confirmed once full payment of the $190 fee is received.
A waiting list will be maintained once all spots are filled. Should a registrant be unable to attend and the cancellation is received on or before Friday, May 30, 2008, a full refund less a $25 cancellation fee will be available. No refunds will be available after that date.
Participants should plan to be on site by on Friday, June 13; driving directions will be included with the registration confirmation.
To sign up, call 415-564-8080 or visit BookShop West Portal at 80 West Portal Ave in SF's West Portal district.